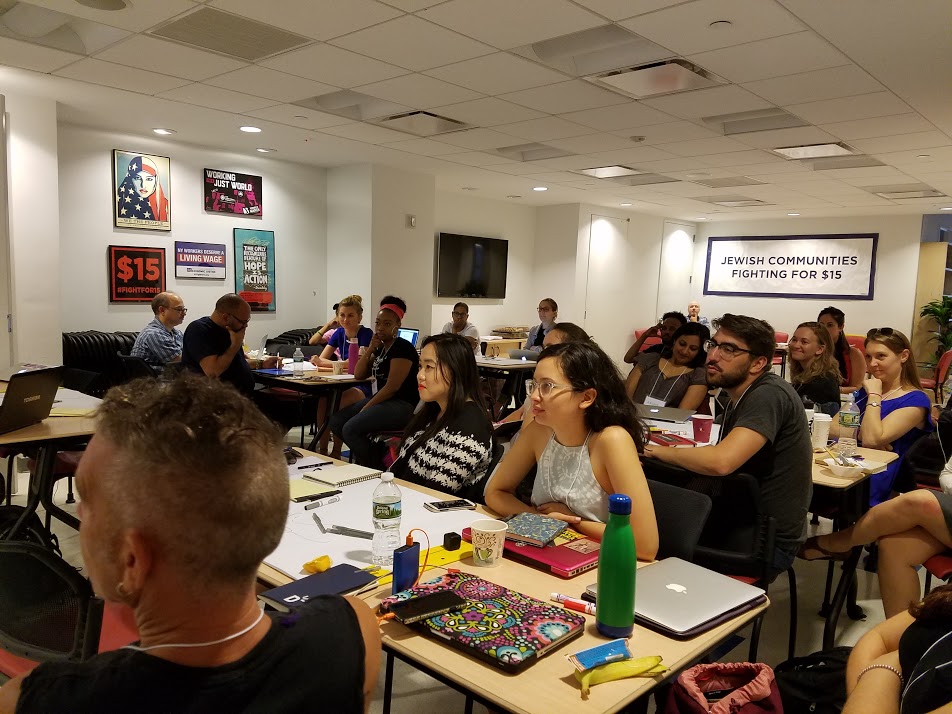 What We Do
Digital Training
Becker Digital Strategies offers two different varieties of trainings: open to the progressive public and organization specific/private training.
Our open to the progressive public trainings vary in length from one off webinars, to webinar series to full day and multi day trainings. Our current catalog of trainings includes:
4 day Social Media Deep Dive
2 Facebook Ads
2 Day Storytelling Strategy to Fight Disinformation
2 Digital Analytics
4 Day Digital Organizing Camp
Week Long Digital Organizing Bootcamp
Week Long Advanced Digital Organizing Bootcamp
2 Day Train the Trainer
2 Day Digital Strategy for New Organizations
Our private/organization specific trainings are often adapted from our public training curriculums or we work with the organization to create a training curriculum specific to the organization's needs. Some of our past partners for such trainings include: Dream Corps Justice's Empathy Network, SEIU, Ohio Voices, Idaho Democratic Party, Digital Defense Fund, Chan Zuckerberg Initiative and more.
Digital Coaching
We work one on one or with small digital teams at organizations to help them build and implement their digital strategy. Specific coaching programs are tailored to the organization's needs.
Digital Audits
We do both full digital audits and social media specific audits that include detailed analysis of an organization's analytics along with recommendations for adjustments to their strategy to maximize their impact using digital tools in their organizing work.
Facebook Ads
For smaller organizations where capacity is a challenge, we help them to manage their Facebook advertising from strategy to actually running the ads in coordination with their staff.