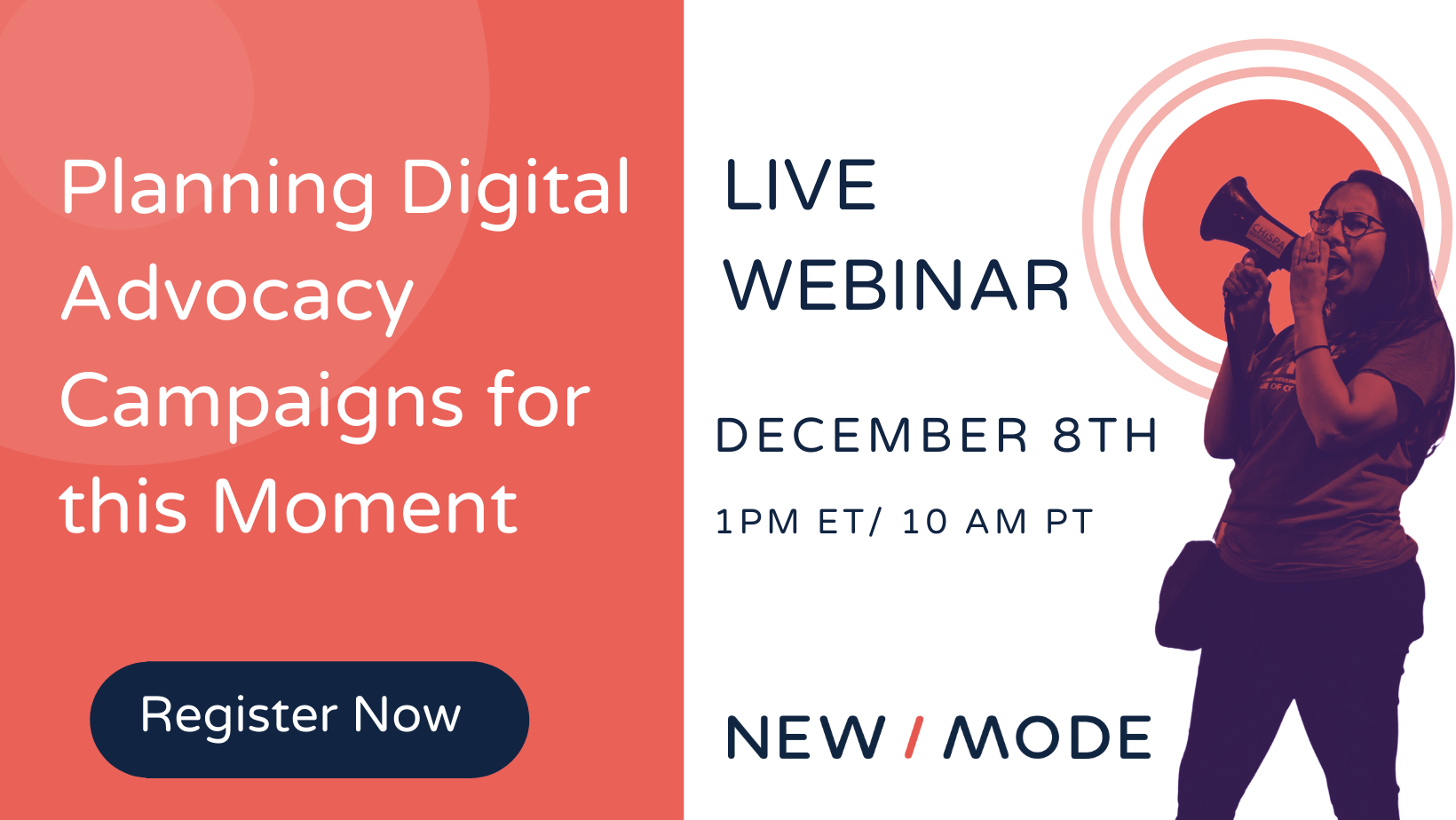 Planning Digital Advocacy Campaigns for the Moment
Join campaign strategist and trainer Beth Becker from Becker Digital Strategies, along with iATS payments on 'Planning powerful and flexible digital advocacy campaigns for this moment'.
Grows your base
Deepens supporter relationships
Builds lasting community power
Provides the flexibility that is required for modern campaigns
Learn how to create a powerful and nimble time-stamped plan for your next digital advocacy campaign.
Speakers:
Beth Becker
Founder, Becker Digital Strategies
Beth Becker is the founder of Becker Digital Strategies, an expert digital training firm that offers one on one coaching and conducts digital trainings across the globe on how to use digital tools like social media to engage with communities of committed activists to build and leverage political power. Her trainees include people from all over the Progressive Movement from legislative staff to labor organizers and non-profits and activists
Sarah Stritch, Marketing Manager
iATS Payments by Deluxe®
iATS Payments by Deluxe® was designed and purpose-built for nonprofits. iATS was founded 20 years ago with the goal of helping nonprofits raise money simply and easily. Since then, it's fair to say it has become a leader in the field. iATS is proud to deliver secure, effortless payment solutions to 14,000 nonprofits – processing billions of dollars every year.
Mikey Franklin (Moderator)
Senior Partnership Strategist, New/Mode
Mikey Franklin started organizing when he walked out of his primary school to protest the Iraq War, and hasn't stopped since.
He has worked for nonprofits, electoral campaigns, and trade unions in the UK and US, and now works to help connect progressive organizations with digital tools to empower their members and scale their impact. He lives in Washington DC with his wife and two young daughters, and hopes to one day have a dog.